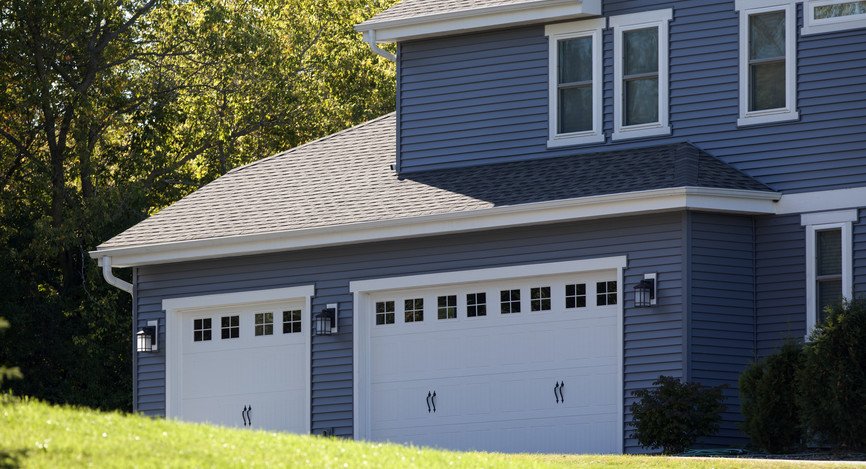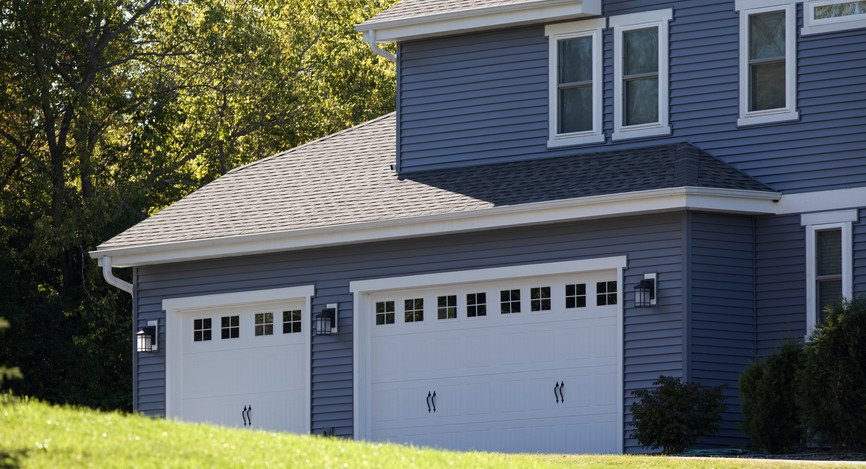 With over 35 years of providing exceptional services to our Medford Township clients, we would be happy to help you with any home project. The full list of our services includes various aspects of roofing, siding, doors, windows, new home additions, and custom roof structures. Our talented team of contractors believe in completing each and every job with emphasis on craftsmanship, cleanliness, and punctuality.
Roofing Contractors in Medford Township, New Jersey
Aside from noticing a few missing shingles, most people do not know the first thing about the quality of their roof or roof maintenance. A thorough professional inspection and timely repairs are the best way to protect your home from the expenses associated with significant damage. Rather than waiting until there is a noticeable leak, our roofing contractor will look for less obvious signs of damage and restore the integrity of your roof anytime it is needed. If your roof is too old or beyond repair, our team will recommend a new roof installation that is both durable and within your personal budget.
Click Below to check out the latest Roofing Shingle brochures from GAF!
 We offer a variety of Roofing Services and Accessories such as:
Gutter and Downspouts
Gutter Cleaning
Capping and Trim work
Ridge Vents
Soffit and Facia
Ventillation
We're experts at repairing the most common problems associated with roofing:
Roof Leaks and Moisture
Chimney Flashings
Roof Maintenance
Ponding Water
Roof Penetrations
New Roof Installation
Blow-Offs
Torn or Cracked Shigles
Siding Contractors in Medford Township, New Jersey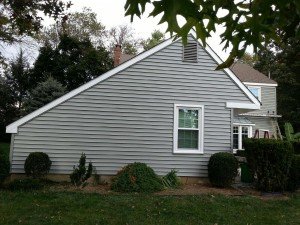 Outdated or noticeably deteriorating materials will significantly bring down the value and appeal of a home until replaced. Every homeowner should feel proud of the way their home looks and also confident that any new materials are not going to fall apart within a couple of years. The budget-friendly new siding installation upgrades we offer are created by top manufacturers that focus on unique style and reliable durability.
We offer the following Siding Services:
New Installation
Gutter and Downspouts
Siding Replacement
Gutter Cleaning
Siding Inspection
Siding Repair
New Siding Installation
We Specialize in the following siding materials:
Vinyl Siding
Insulated Vinyl Siding
Wood Siding
Fiber Cement Siding
Brick
Stone
Windows and Doors Contractors in Medford Township, New Jersey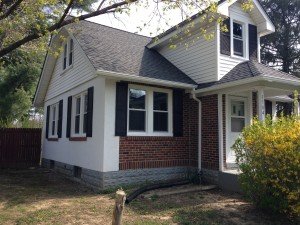 Some of the most attractive areas of a home happen to include the minor aesthetic features that are occasionally overlooked. Upgrading an entryway door or replacing the windows around the home is an easy opportunity to display your unique taste while also improving energy efficiency. Any minor air leak caused by these openings can add significant cost to maintaining a comfortable indoor temperature. Easily improve property value and improve home insulation with the recommendations of our team of contractors.
We Install the following Window styles and types:
Double Hung Windows
Double Slider Windows
End Venting Slider Windows
Garden Windows
Picture Windows
Casment Windows
Basement Windows
Geometric Windows
Awning Windows
Bay Windows
Bow Windows
We install the following Doors:
Sliding Doors
Storm Doors
Roof Structures Contractors in Medford Township, New Jersey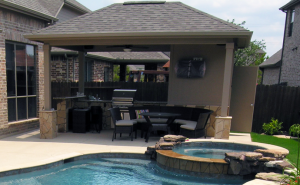 There is nothing more enjoyable than relaxing in the breeze under a stylish roof structure in the summer afternoon. Whether you want a covering to shield the sun and rain from your swimming pool, outdoor bar, or functional barbecue area, we have plenty of options to choose from. If you would prefer a fully customized structure, feel free to bring your ideas to the table for a truly unique addition to your yard.
We can build whatever structure you can imagine including:
Gazebos
Garden Houses
Cupolas
Pavilions
Verandas
Pergolas
Home Additions Contractors in Medford Township, New Jersey
Purchasing a home is typically done with consideration for the size of your current family, but as kids grow, they are going to require more space. Rather than pick up and relocate, we offer many different home addition solutions to increase the living space and storage of your home. A spacious outdoor shed is a great way to safely store unused items without throwing them out with the trash. We can also build an entire second story or additional bedrooms as property space permits. No matter what home additions you have in mind, our contractors are happy to work with your ideas to provide an exceptional final product.
We provide home addition solutions for a variety of tastes:
Garages
Sunrooms
In Law Suites
2nd Story Additions
Porches
Patio Enclosures
Screened in Porches
Sheds
Guest Houses
Home Additions
Garage Conversions
Carports
We are always eager to take on the projects of new clients so that they can finally achieve the home of their dreams. If you're ready to get started, call 856-845-8505 to set up an appointment to receive an estimate.