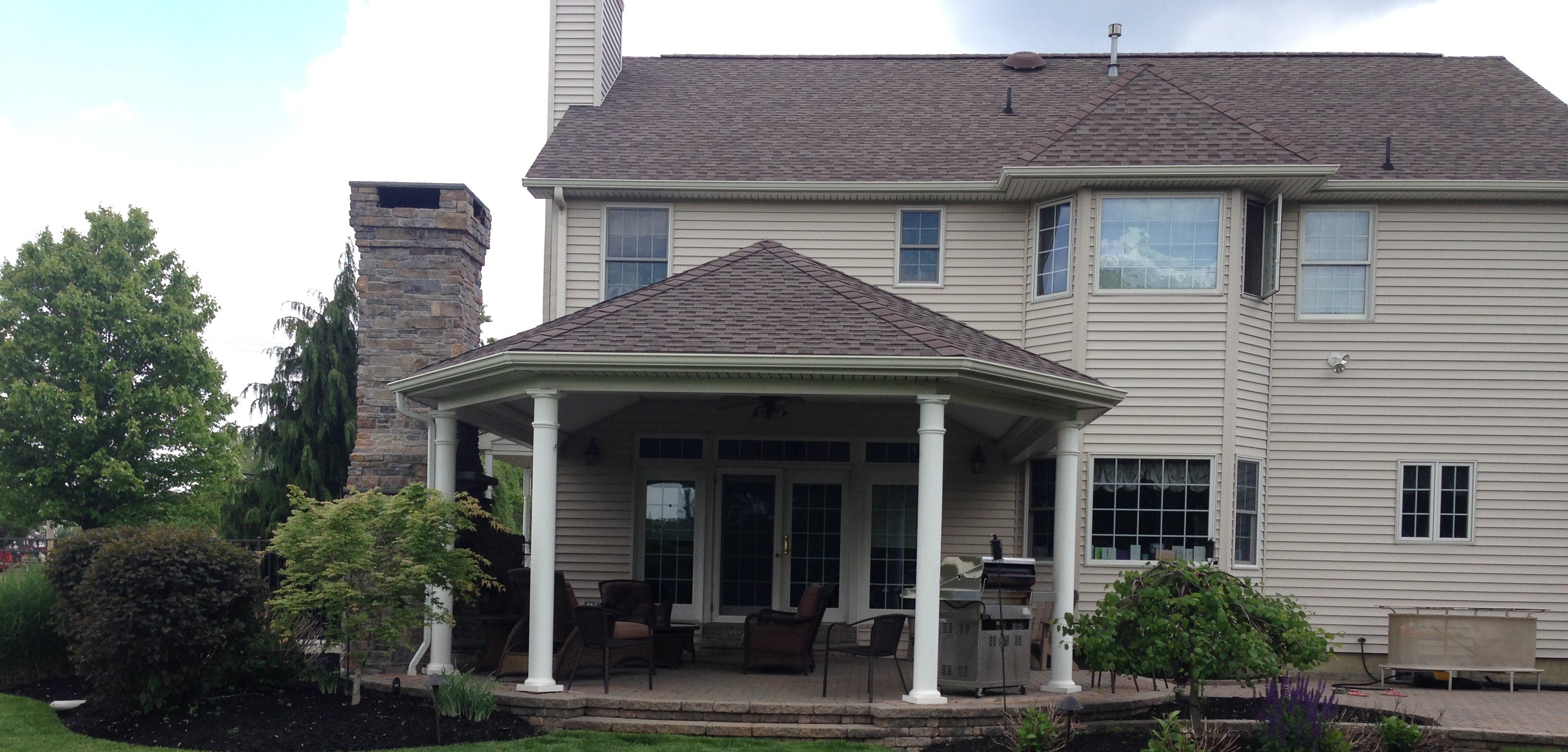 Renovating and adding features to the main home effectively build property value as living space is increased. However, entertaining friends and accommodating your family's desire to spend time outdoors is difficult without a suitable roofing structure protecting against the elements. Perhaps you installed a brand new pool or enjoy spending fair weather days relaxing in the flower garden. Enjoy your entertainment areas on days that are less than perfect by relaxing under one of our custom roof structures.
Gazebos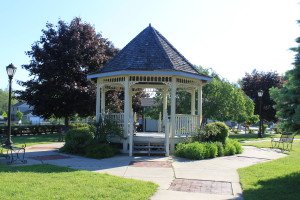 Traditional gazebo styles add a touch of elegance to the property that can also be used for entertaining. They are usually built from sturdy wood with partial railing that allows for a free flow of air without sun or rain exposure. We construct this type of roofing style to provide shelter above a hot tub or as a standalone property structure. Options for the main architecture and internal accessories are completely customizable without ever having to sacrifice excellent craftsmanship for any reason.
Verandas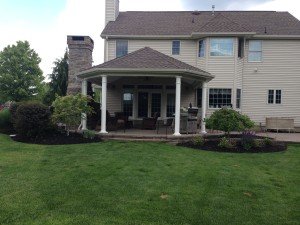 A cozy porch veranda can be fully enclosed for weather protection or created with an open-air design to the homeowner's exact specifications. They can be built to extend along one wall of the home or even larger if desired. We offer many different construction material types that can be chosen to adhere to a strict budget or style preference. It's an alternative way to add another roofed space onto the home for relaxing or entertaining guests without disturbing the main living areas.
Pavilions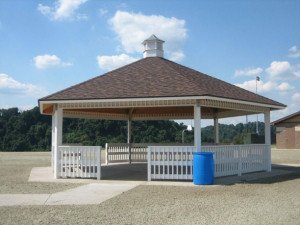 Very similar to a traditional gazebo shape, a pavilions offer an open-air construction that features elegant columns rather than walls. They are the perfect addition to cover an outdoor sitting area, hot tub, or barbecue area so that weather does not interfere with activities. Imagine being able to take a break from swimming in the sun to relax under a high quality roof rather than running inside the home. Our team offers clients multiple options to match the architecture of the main home without sacrificing the unique craftsmanship.
Cabanas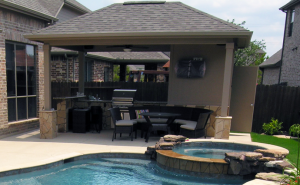 The tropical style outdoor roofing alternative is often seen poolside providing a shady retreat from the hot sun. We design and build custom cabanas in the private gardens and swimming areas of homeowners that enjoy the benefits of an attractive, lightweight structure. Similar to a tent design, this option typically includes one open side that is accented by surrounding walls made of lattice or cloth. Since we design everything ourselves, you have the freedom to choose every single detail exactly the way you want it.
We also build:
Pergolas
Garden Houses
Cupolas
Get a detailed list of the roofing types and materials that we offer by calling us at 856-845-8505. You'll be given attractive options that are beneficial to your budget as well as lifestyle.