We are a local South Jersey business that has built a solid reputation providing exceptional services to the community for more than 35 years. We are 2nd generation, family-owned and operated company built from scratch. A superior job requires careful planning and advice from our team of professionals that are experienced with the most efficient techniques. You can expect the absolute best without exceptions when choosing us. We have earned respect and repeat business without taking any shortcuts.
We believe that every homeowner should have an exterior contractor that not only understands the value of craftsmanship, but also isn't afraid to go the extra mile to give you exactly what you want. Any size project is treated with an equal diligence, attention to detail, and cleanliness from the first day until completion. Providing attractive upgrades to boost curb appeal is a guarantee you can always expect from our contractors.
Increase the value of your home with a modern makeover or by finally creating the addition you've been dreaming about for years. We're committed to giving a fair estimate without surprising customers with unexpected hidden fees. Not only do we work directly from your personal ideas and taste, you can always expect multiple material and style options to make sure that you can make the most educated decisions possible. You'll never be stuck with mediocre or rushed work that leave you feeling like you wasted time and money.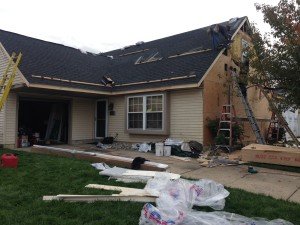 The services we offer include replacements to roofing, siding, windows, doors, and gutters that are worn out or outdated. Our contractors specialize in upgrading current features, building different types of additions, and repair work to damaged roof structures. You deserve to feel confident in the way your home looks from the outside while providing stable protection for your entire family.
It's our privilege to make every customer happy with a fresh update or creative new addition build onto the home. Our philosophy when handling the needs of a homeowner is that quality never goes out of style. Feel free to get in touch to find out more about us and the exceptional work we can do for you.