Are You Looking For The Best Roofing Contractors In New Jersey?
A strong roof works as a protective shield to the inside of a home against the outdoor elements. Missing shingles, soft spots, damage, and blistering are common problems that become much worse if neglected. It's important to have professional inspections and maintenance throughout the changing seasons to avoid conditions that allow for water to leak into the interior to cause expensive damage. The best way to take care of your home is to have our roofing contractors take care of repairs or a full replacement as soon as problems are detected.
New Roof Installation and Replacement
It is inevitable that a brand new Roof installation is going to become necessary at some point, especially as the roof gets older. On average, they are created to withstand 20 years of natural wear to get to the point that repairs are no longer a suitable option. Although a roof replacement requires an initial investment, it proves its worth with the ease of maintenance and assurance of an excellent job started from scratch.
Our knowledgeable roofers create a solid barrier starting from the lowest layer and working outward. We believe in doing the job correctly rather than leave any home with the potential to have problems resulting from a poor job. Clients are provided with attractive, durable material options that are selected to fit the overall style of the home while staying within the set budget.
Click Below to check out the latest Roofing Shingle brochures from GAF!
 We offer a variety of Roofing Services and Accessories such as:
Gutter and Downspouts
Gutter Cleaning
Capping and Trim work
Ridge Vents
Soffit and Facia
Ventillation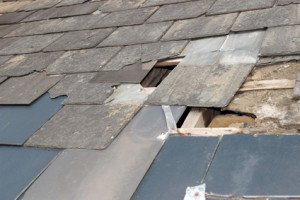 The majority of homes in our local area have shingle roofing material providing protection against rain, snow, and wind. It's fairly low maintenance and simple for a professional to repair when damage is minor. It takes years from the date of installation for shingles wear down from sun exposure, damage from falling debris, and extreme winds. However, neglecting to inspect and fix problems as they occur puts the home at risk of taking on moisture each time it rains or snows. Individual roof shingles that have fallen off or broken need to be replaced so that there are no exposed vulnerabilities. Anytime there is a soft spot or blistering detected, then it needs urgent care from a professional before the problem gets out of hand.
We're experts at repairing the most common problems associated with roofing:
Roof Leaks and Moisture
Chimney Flashings
Roof Maintenance
Ponding Water
Roof Penetrations
Blow-Offs
Torn or Cracked Shingles
It's our privilege to extend the experience and technique of our team of contractors toward all of your home exterior projects. Don't hesitate to give us a call if you have a problem or have been neglecting to maintain the most important part of your home. No one should be without a reliable contractor that they can turn to for maintenance or surprise emergencies involving their roof. We are willing to work with you to make decisions that not only fit your budget, but give you the peace of mind knowing your home is adequately protected.