Looking for a residential roofing contractors in New Jersey?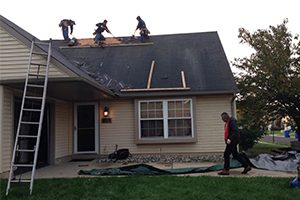 Residential roofing contractors know that the roof is one of the most important parts of your house as it protects you and your family from a wide range of situations. While the internet has created a whole new age of Do It Yourself, pulling out the ladder and climbing up buildings on your own for a roof inspection or any type of roof leak or repairs is a dangerous task that is best left to our professional roofing contractors. For a safe and comfortable home, you will need a well-maintained roof that involves having repairs at least every once in a while.
Our experienced roof specialist ensures that any water leakages, mold build up or any other problem will be identified and fixed. Right away, so that you can have a peace of mind knowing that you have a good roof over your head.
Importance of Hiring a Professional residential Roofing contractors in NJ
It is advisable to have your roof repaired by a reliable residential roofing contractor as soon as you spot some kind of problem before it becomes a major issue that will eventually cost you more in repairs. The only way that your home can get good insulation and ventilation is to make sure that the roof is well maintained as the ventilation in the attic plays an important role in keeping the roof healthy and well ventilated. A roof repair and replacement expert will be able to identify any signs of damage that you may probably miss out when inspecting the roof all by yourself.
Hiring a contractor to repair your damaged roof can save you a lot of money.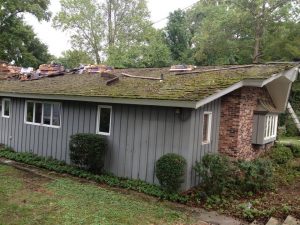 Roofing contractors are able to get materials at a lower cost than you can and they also have all the right tools to get the job done. This means that your expense will not go up since you will not have to buy the tools or roofing materials. Roof repair experts will also provide high quality materials so that your repair can last for a long time.They know the best materials that will fit your specific roof and they can be able to get them at whole sale costs.
We are the best local Roofing Contractors in New jersey.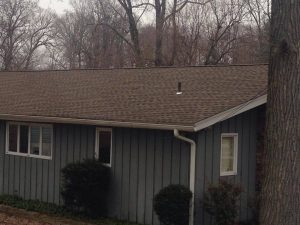 Professional roof repair contractors have the necessary experience and expertise since they have handled various types of roofing projects hence they will give you the best service with no mistakes. Expert roofers have one main goal which is to ensure that your roof has no defects and will last for a long. They also know how to inspect the roof and identify any issue that that can cause future roof damage in the most effective and efficient manner. Repairing the roof on your own. Exposes you to serious accidents that are not needed in your life. We are highly trained and have safety equipment to ensure that roof related repairs in your area are safe.
Get the best Roof repair or replacement in NJ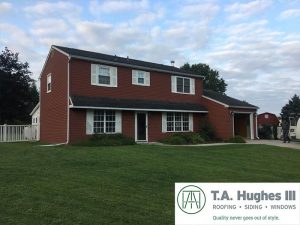 TA Hughes lll provides warranty on both the labor and materials. Guaranteeing that the roof repair is protected. Should any issues arise within a specified period of time, We will inspect and resolve it at no extra cost. Enlisting the services of a licensed and experienced roofing contractor is much more beneficial than handling the project yourself.
Signs That Your Roof Needs emergency roof repair
Home owners often forget the last time they had their roof inspected. It's always recommended to have a roof inspector check for minor issues that can turn into a major disaster.  We always check that your roof is well sealed, and that you are protected from any leaks  that can cause structural damage over time.
TA Hughes lll will be able to spot early warning signs that include:
– Ponding or water standing in a particular spot
– Flashing gaps
– Air pockets within roof cover
– Evidence of leaks
– Misaligned or missing shingles
– Attic moisture
– Excessive granule loss etc
We offer a wide range of roof repair services
Which include leaky roofs, missing shingles, gutter damage, metal roof repairs, chimney leaks, tile roof repairs and so much more. We care about protecting you, your home as well as your family. Do not wait until a small problem turns into an expensive damage.
Our Residential Roofing Services In New Jersey Also include:
New Installation
Residential Siding
Gutters Installation              
Siding Repair
Residential Gutter Cleaner
 Roof Inspection
Gutter and Downspouts
Gutter Repair
Contact a local roofing specialist near you
Let us help you determine the kind of repair that best suits your roof. Fill out our contact form to schedule an appointment with now for all your residential roofing repair needs.